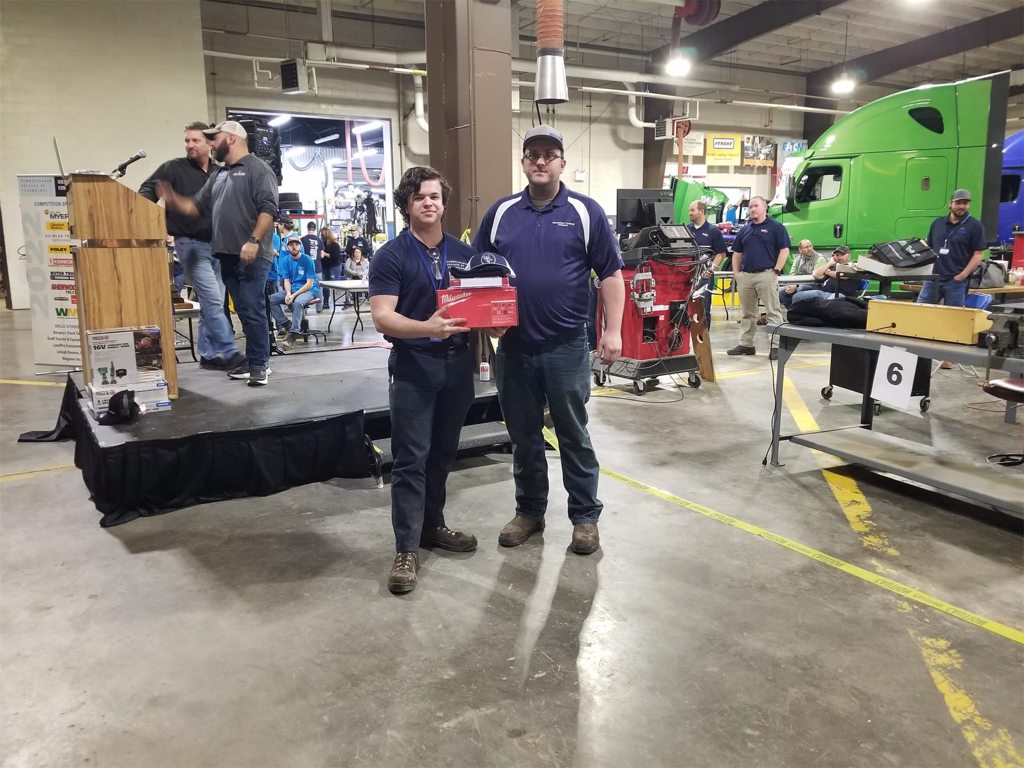 Penn College Event
Community Initiative:
Twenty-six participants from 14 career and technical education centers participated in Pennsylvania College of Technology's second annual Diesel Technician Competition at the Schneebeli Earth Science Center, which offered an impressive exhibition of student know-how and an impactful celebration of what it portends for the industry's sustenance.
Company Involvement:
Watsontown Trucking was once again a proud Station Sponsor of the Penn College Diesel Technician Competition.
Employee Involvement:
WTC provided three of our trucks for use in the competition. Three WTC employees, Dave Winder, Joe Kanger, and Isaac Thompson, assisted with judging the Suspension/Driveline station.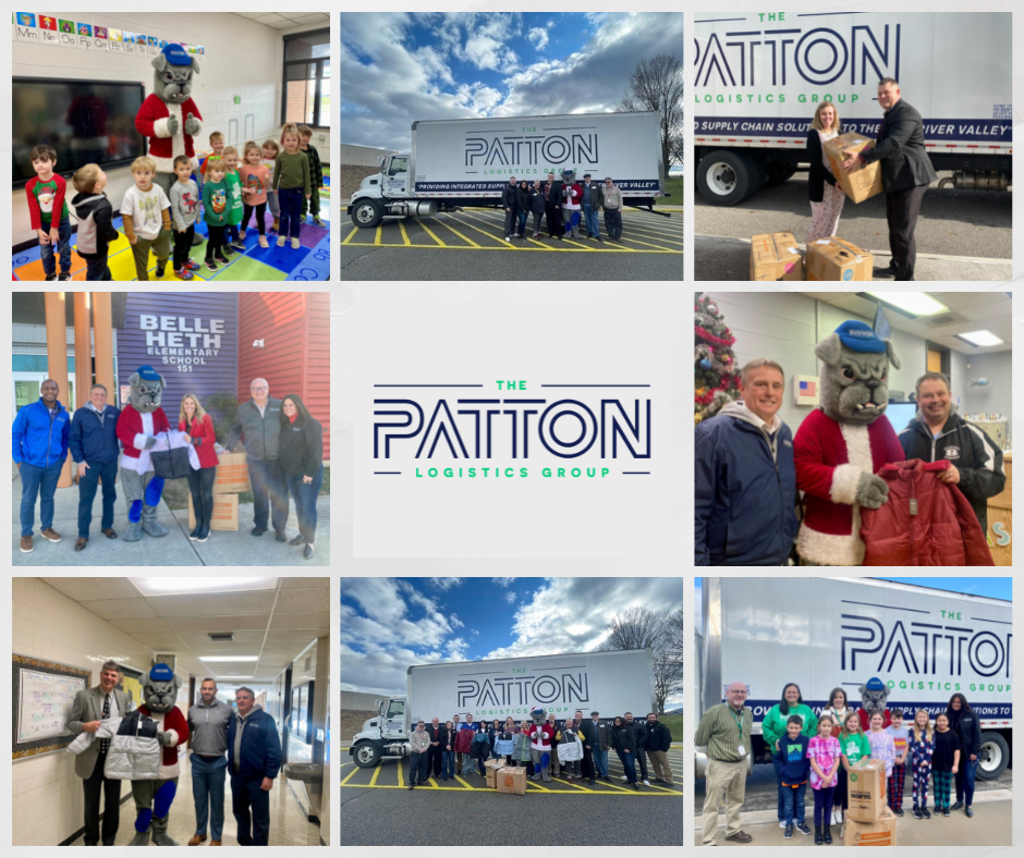 Operation Warm
Community Initiative:
Operation Warm is a national nonprofit that sources brand-new, high-quality coats and shoes for children. They partner with individuals, community organizations, and corporations across North America to provide emotional warmth, confidence to socialize and succeed, and hope for a brighter future by using the gift as a catalyst for community connection.
Company Involvement:
The Patton Logistics Group is passionate about giving back to our community and helping children, especially those in our own backyard. For years, we have partnered with Operation Warm to provide coats to children in need within our surrounding communities.
Employee Involvement:
Watsontown Trucking Company provided the transportation from the warehouse to the school, and Patton Warehousing provided a crew to package and offload the boxes of coats.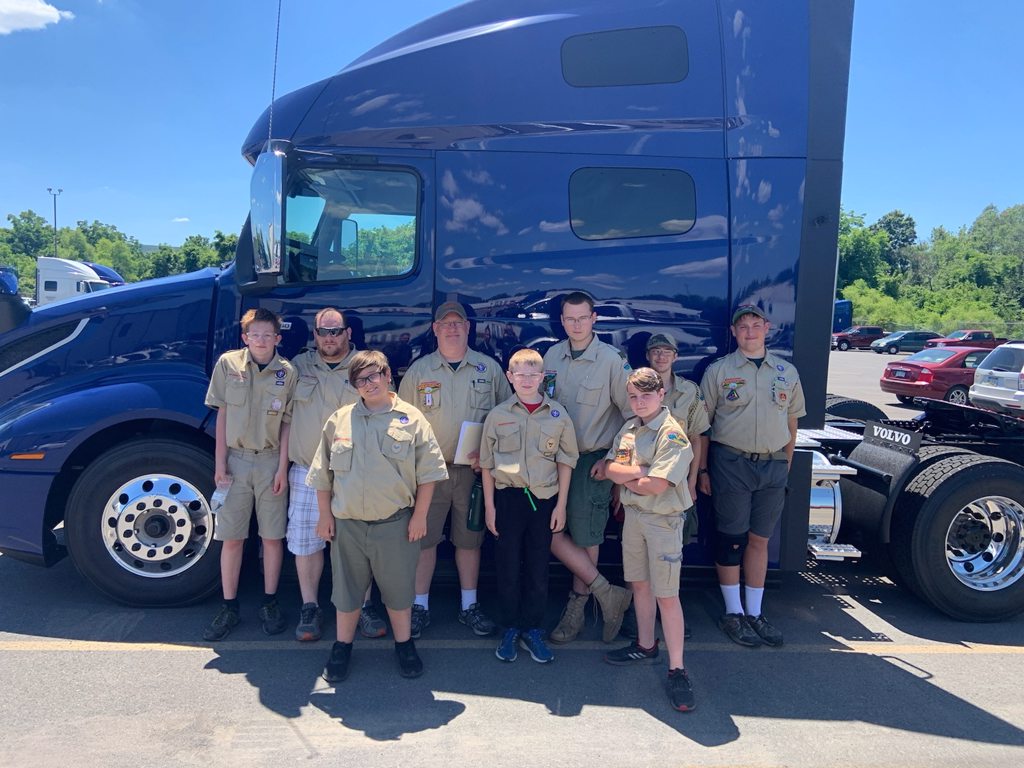 Boy Scout Troop 333 Visits Watsontown Trucking
Community Initiative:
Seven determined Boy Scouts from Troop 333 of Sunbury have earned their Truck Transportation Merit Badge after visiting Watsontown Trucking Company. This was one of four badges the scouts earned in just one week.
Company Involvement:
Troop 333 contacted Patton Logistics regarding a tour for their seven scouts to earn their Truck Transportation Merit Badge. Watsontown Trucking Company opened their bay doors and welcomed the scouts in to learn the ins and outs of the asset-based trucking company, including operations, maintenance, and the fleet.
Employee Involvement:
Watsontown Trucking Company Milton, PA Director of Safety, Brandon Koser, led the event for Troop 333. He gave them an in-depth tour of the company and explained how the fleet of 400 trucks and 1,200 trailers safely delivers over 85,000 shipments each year.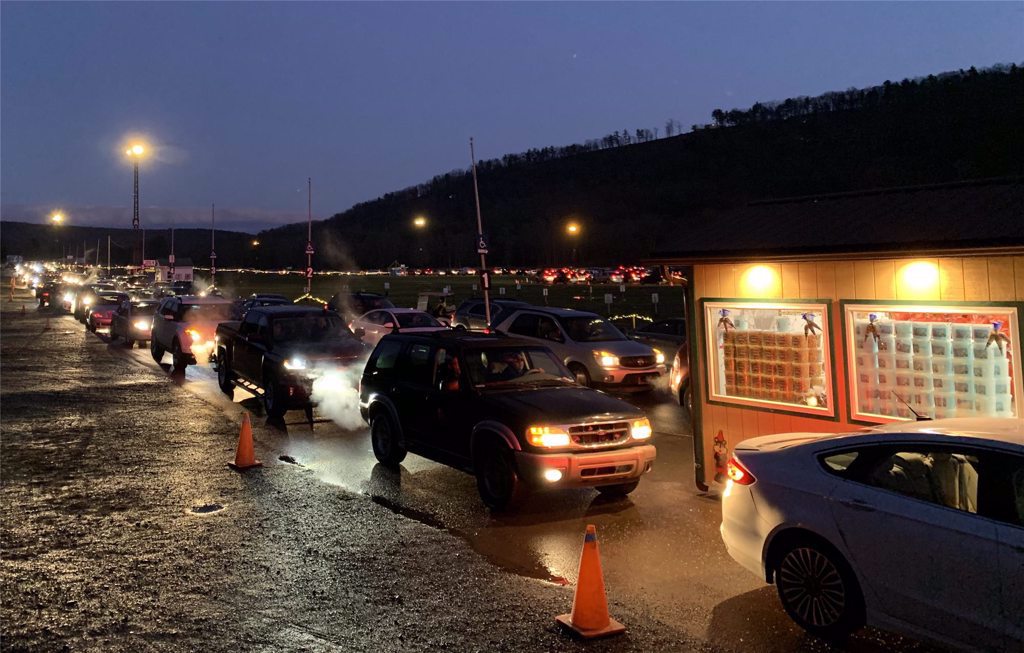 Knoebels Joy Through the Grove
Community Initiative:
In December 2020, the owner of The Patton Logistics Group, sponsored a free admission night for families to visit Knoebels Joy Through the Grove with their entry fee paid by the company.
Steve Patton, president of Patton Logistics Group, said the idea started when considering options for an event to thank employees. The company typically hosts a picnic at Knoebels but had to cancel it this year due to the pandemic.
Company Involvement:
"From there, the idea evolved into something bigger," Patton noted. "We realized there are a lot of people struggling right now who could really use an experience like Joy Through the Grove but might not have the means. The community has been good to me for a long time, and it's time for me to be good to the community."
Patton reached out to Knoebels with the idea, and the plan was set in motion.
"The Patton family is doing an incredible thing to bring joy to the lives of complete strangers," said Stacy Ososkie, Knoebels' spokesperson. "We look forward to witnessing the happiness this will create for families who might not have been able to visit otherwise."
Employee Involvement:
In addition to the community event being covered, Patton arranged for a different day for employees to experience Joy Through the Grove with their families, since they weren't able to host their annual company picnic.